We care for the environment
Certified Sustainability
Our vision is to preserve the Earth's resources while making first class products, so the entire company philosophy is one of preservation and sustainability.
FENIX METALS contributes to the sustainable development of our globe through environmentally correct recycling of tin containing residues from industrial production, producing refined metal for renewed industrial use. It is well understood that efficient recycling is preferable to equivalent primary mining extraction processes as it has much lower energy consumption and environmental impact.
In short – recycling is sustainability.
FENIX METALS policy is to operate in a safe and responsible manner that respects the environment, our employees, our customers and the communities in which we operate. We will not compromise environmental, health or safety values for profit or production and expect all employees to understand, promote and assist in the implementation of this policy.
All aspects of our operation are certified in accordance with the highest standards of today. Our factory provides state of the art processing and uses the best available environmental protection and control technology (BAT) in the industry, in full compliance with Polish and European Union legislation.
Our operations are fully permitted by local and national Polish authorities who have issued an Integrated Permit covering all aspects.
We are certified for Quality by ISO 9001, for environmental correctness by ISO 14001 and our work environment and practises to OHSAS 18001.
As the rules require our policy is shown here.
The raw materials we receive and process are transported in full compliance with the Basel convention and the EU directives on Trans Frontier Shipment (TFS) with the required notifications. We are a pre consented facility approved by the Polish Environmental Ministry to receive these materials.
Our REACH registration (Registration, Evaluation, Authorization and restriction of Chemicals) assures you that we fully comply with these EU rules for handling products and materials safely and correctly.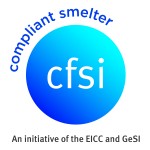 To ensure the proper ethical origin of the materials we treat, we are audited by EICC – the Electronic Industry Citizen Coalition- and certified as a Conflict Free Smelter.
As the rules require our policy is shown here.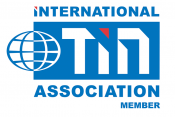 We are a member of ITA – International Tin Association – and represented on their board and on the executive committee. ITA represents about 60% of the worlds tin production and we have participated in the formulation of a global Code of Conduct for the tin industry and the resulting ITA report for Fenix is attached here.
As a major recycling company we are a gold member of BIR – the international association of recyclers.